Project Skunkworks...
Our latest project will showcase CENTERLINE Wheels and a ProCharger supercharger!

This image shows some modifications already installed.
Projector Headlamps and Cowl Induction Hood.
Also note the running boards and side belts have been removed. Custom emblems replace the factory pieces.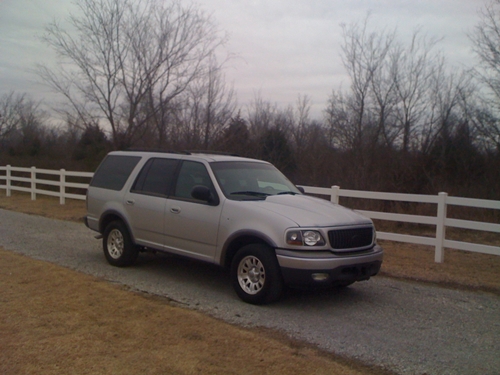 This image shows the rear LED conversion... Tail / Stop / Turn signal LEDs. 3rd Brake lamp LEDs. Backup lamp LEDs, and tag light LEDs
Super bright! There are NO bulbs left installed in the exterior of the entire truck. All HID and LEDs.
No bulbs to burn out, and about a 100,000 hour life. Plus my turn signal LEDs are brighter than my stock headlamps!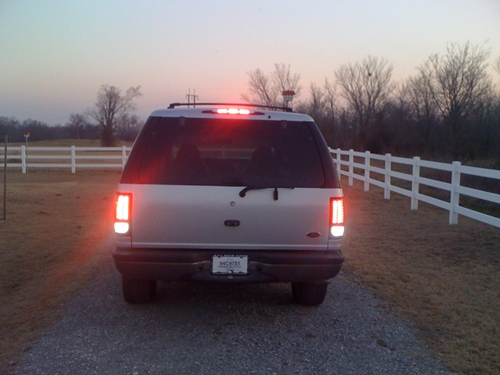 A close up of the cowl induction hood. Notice there is no intercooler in there... YET!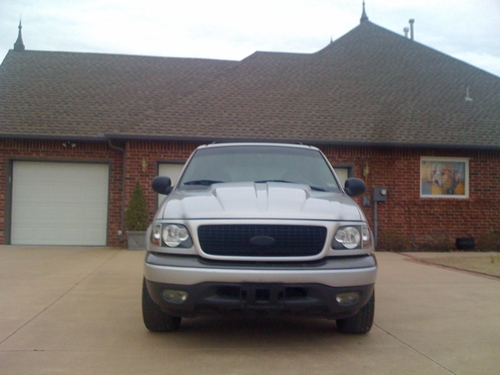 This time we upgraded. This one gets a D-1SC spec'd for 12 PSI. A 3 core intercooler, and a low restriction inlet duct. Here you can see the finished installation. It sounds like a jet engine at idle AND under load it really screams! It sounds so sweet!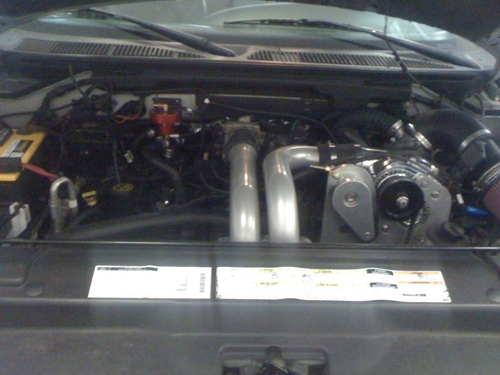 In this video, you can see and hear this project at idle. Once broken in and tuned, WOT runs will be posted!
Driving impressions? It feels slow and rides like a Cadillac because it is so damn big.
Anyway, the track was closed. So we went cruising; a maiden voyage. Out of the box, and NOT tuned, this Expedition spanked a cammed 2000 Mustang GT with all the bolt-ons, and a 5-speed. When I caught him at a light, I said "I need a baseline, wanna hit it?" He laughed hysterically. The light turned green, and he hit it and jumped a car length on me. There was NO 1,2,3, GO. I then went WFO, and ran him down. I got him by a fender length. As I passed him, his grin turned into a grimace, and he burned off. This truck weighs 6000 lbs, plus we has 6 passengers, and a full tank of fuel.
I was impressed. I thought it felt like a 15 second truck, I think it's much faster than that. We will know for sure soon enough!
All this with no tune, 19# injectors, FMU, and a restrictive inlet duct. Fuel system modifications and Tuning is underway, and the new inlet is being fabricated. A Flowmaster race exhaust and dump will also be installed.
All chrome has been removed. Expedition emblems, side steps, and door belt trim have been removed. The grille has been blacked out. Custom Trixters Racing emblems replace the stock emblems.
Centerline Racing Wheels-
The wheels have now been installed, and the project is really taking shape. Here you can see the 20" satin Centerline Auto Drag IIIs, wrapped by 275-55/20s. They fit nicely and it handles very well!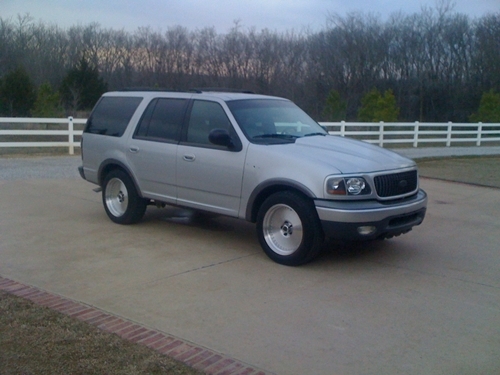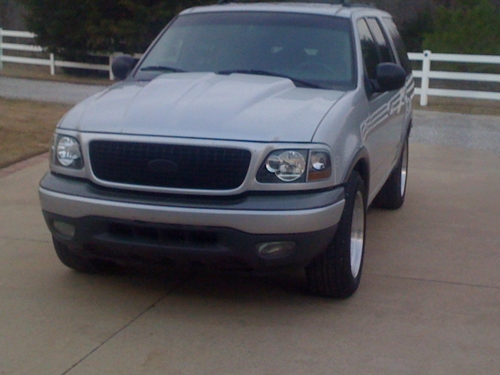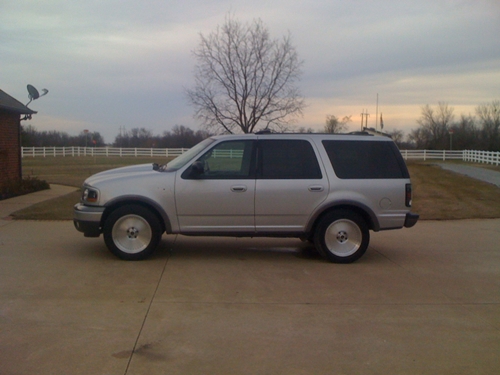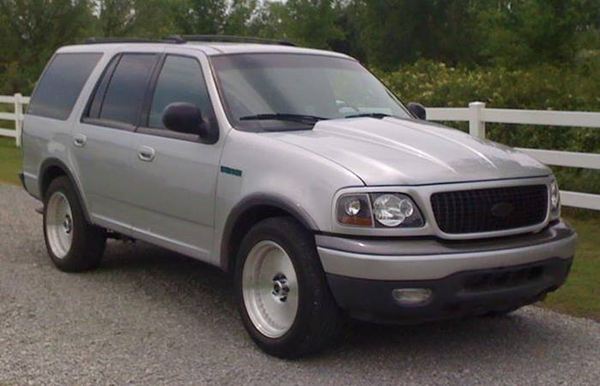 LED FOG LAMPS COME NEXT. See below!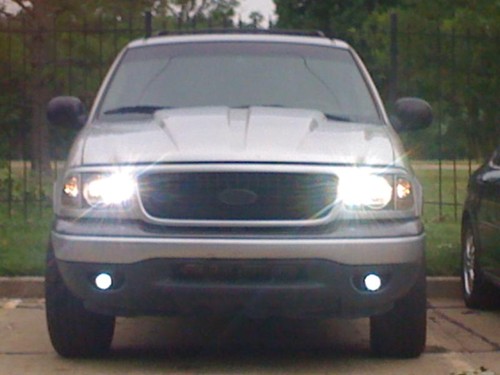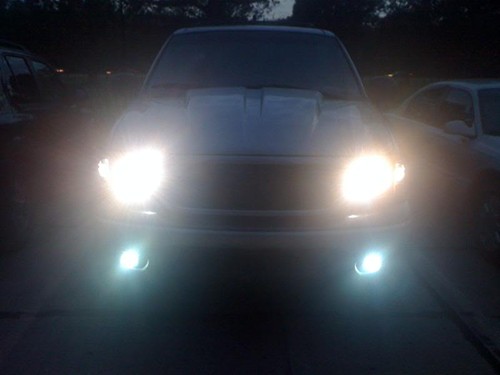 HID on, Day and Night! 55w HID flood lamps and 35w HI LO HID 9007s...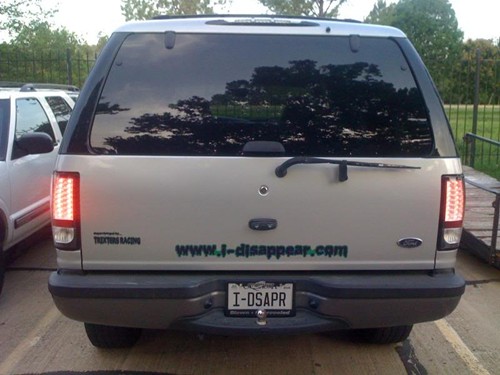 The custom emblems and logos are the final touch.