PROJECT 2002 !!!
BACK IN BLACK!!!

Project SCREW is our sleeper, but form will follow function on both trucks. The goal is to build the fastest STREETABLE combination possible. This means all accessories will remain in place. We have taken delivery, and the Procharger P1-SC has been installed. With this supercharger, we have proven 347HP and 430 FT/LBS (5.4 L) and 367HP and 400 FT/LBS on the 4.6L (at the rear wheels). This was with a Diablo chip tuned by RFF Performance.

Details follow in chronological order
The very first image, the day I took delivery...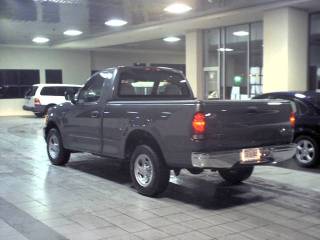 This is the LAST image you will see of this truck in stock form.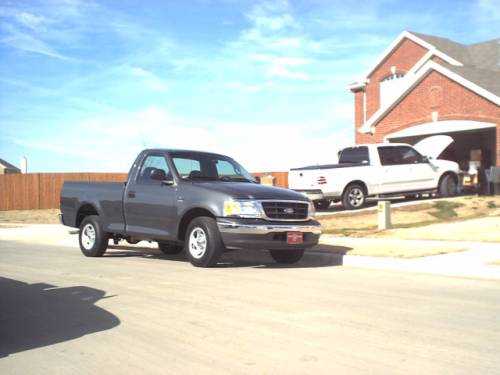 First things first- Lakewood bars and a 2" drop!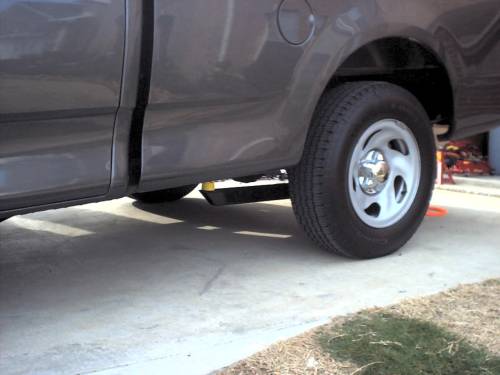 Installation of the gray grille, and test fitting the air dam. We didn't like this look, so the IMSA style 4x2 unit will replace it (Seen here in Light Grey).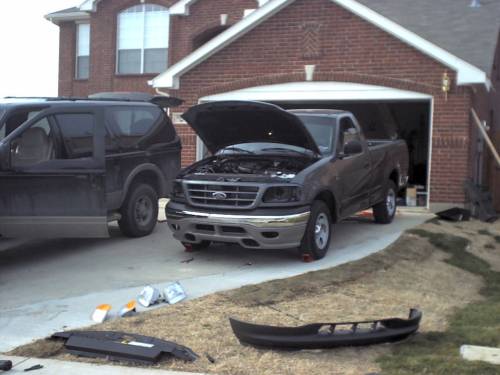 Here you can see the 2" drop and the tinted glass. No more rake, but still have chrome to get rid of, and that "Jimmy Carter" smile has to go!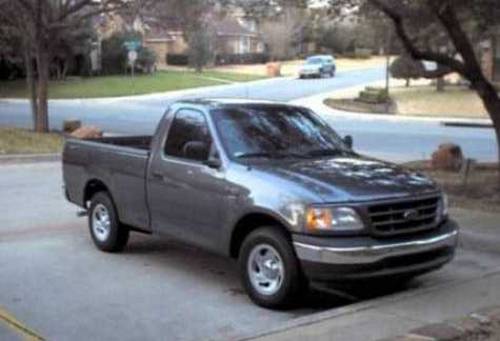 New clear marker lenses, and the addition of OZ Racing and Yokohama rolling stock!
Ready for the twisties, even in the WET! These 285/50 R 18s are within 5% of the stock tire diameter.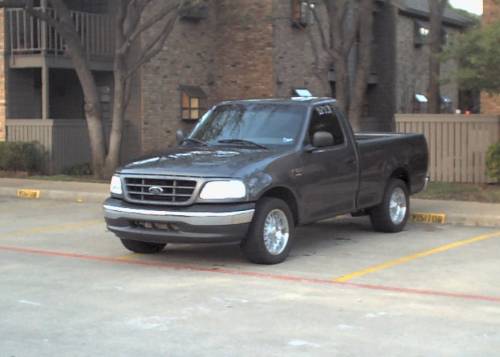 The look is starting to come together, but it still needs a facelift!
The 285s make the 235s look pathetic. In reality, THEY ARE! Handling is GREATLY improved with the new meats!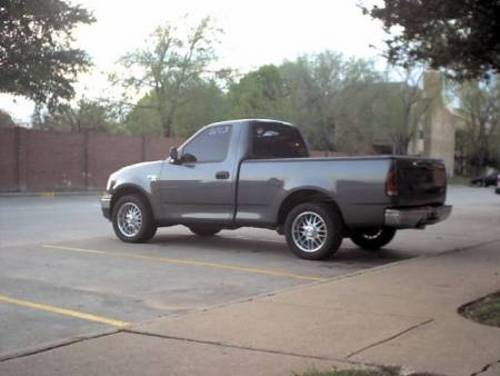 The image will follow the look of the Craftsman Truck Series.
Latest modifications include a billet fuel door, a NASCAR type rear spoiler and an IMSA type front air dam. A flush tonneau cover and carpeted bed liner have been installed. A blackout grille and a heat extractor hood will complete the look.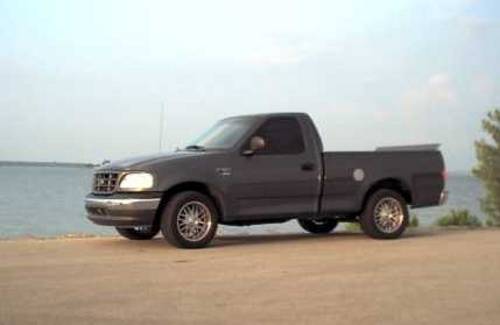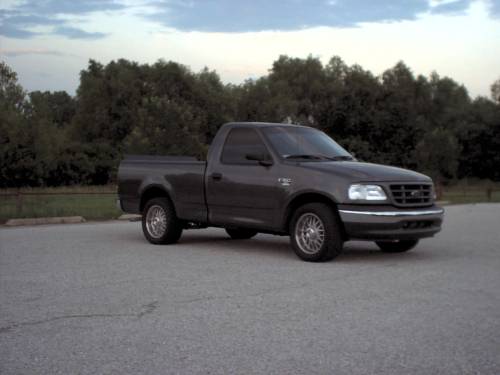 The ProCharger 2-core intercooler. Since the release of the 3-core, we have not sold a 2-core kit since.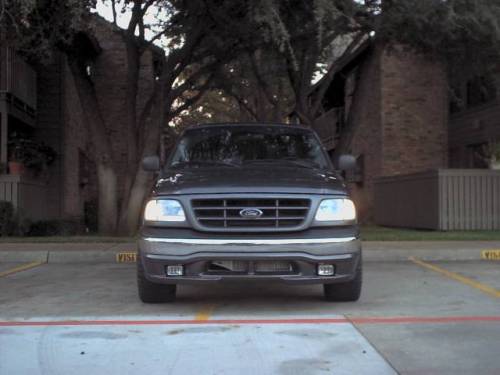 Latest images and upgrades. Current 10/03
Here is a shot of the Corbeau seat and you can get a glimpse of the Nitrous Oxide system.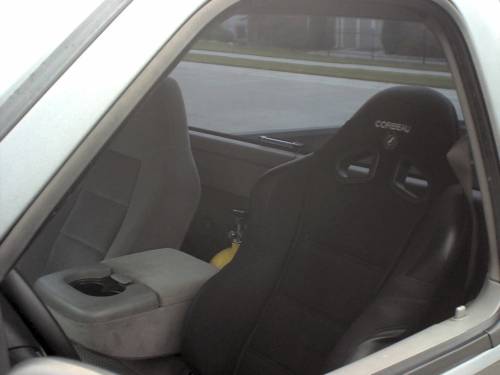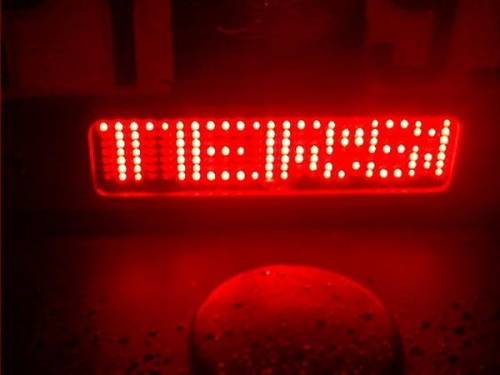 Scrolling marquee license plate frame!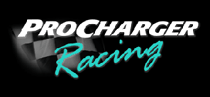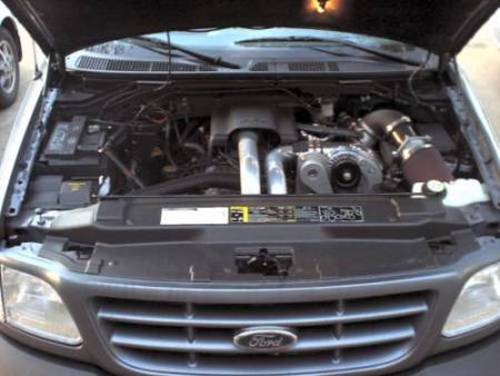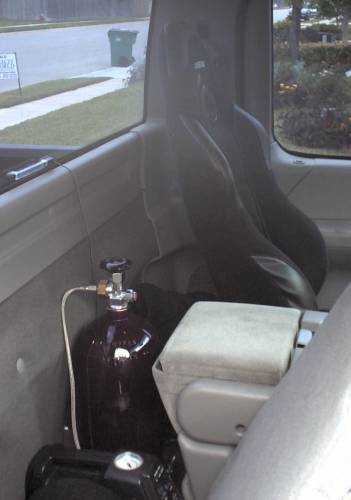 This ProCharger combination made 367 HP and 400 FT/LBS at the wheels BEFORE the cams and Nitrous Oxide were installed. Although difficult to see, the bottle is now Purple!
PAGE TWO>>> (Video can be found on the last 3 pages of this project)...