Go-Dzilla

Flatsman is our FIRST and most respected customer. His ongoing support is much appreciated!!!
We were able to meet him at the Fun Ford Weekend two years AFTER we installed his MAGNACHARGER. After we tweaked his FMU, he broke into the 14s (14.9). In round two of eliminations, it had gotten dark, so ambient temperatures dropped approximately 40 degrees. Here you can see his 14.53 pass. This truck ran .5 second quicker and because he was dialing in high 14s, he broke out!
He has since upgraded to our 7 PSI pulley, completed testing, and installed our 9 PSI pulley. More testing is underway, and we will have dyno numbers soon!
For more information, click HERE!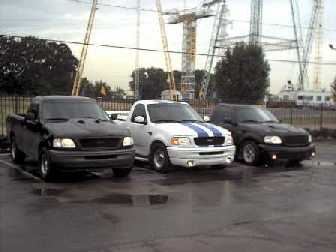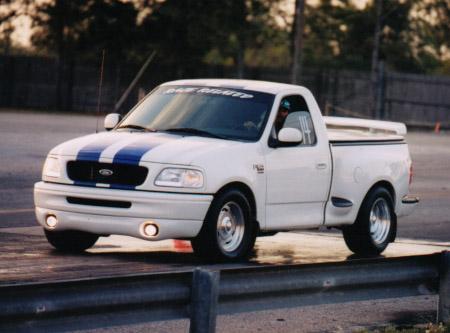 Move your cursor over the image to start the video!

Since that first purchase, Fred has made many changes on this truck over the years. It started with a Magnacharger pushing 6 PSI of boost. After pulley swaps and many other mods, we went from MAXing out the Magnacharger to installing a ProCharger D-1SC! This truck is now setup for Top Truck, and is a SERIOUS entry!!!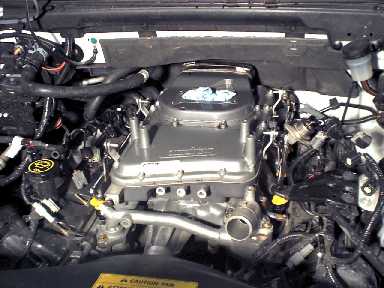 The Magnacharger base installation nearing completion... Long before the ProCharger!

And now for the MODS!!! This site was updated when Flatsman upgraded to the ProCharger. Then he added a healthy dose of Nitrous Oxide. God Zilla lives up to it's name. Special thanks to Fred Glenn for his ongoing support. He is a great guy, and again, my very first customer, but he keeps coming back! He helped me START IT ALL for Trixters Racing! Love ya man!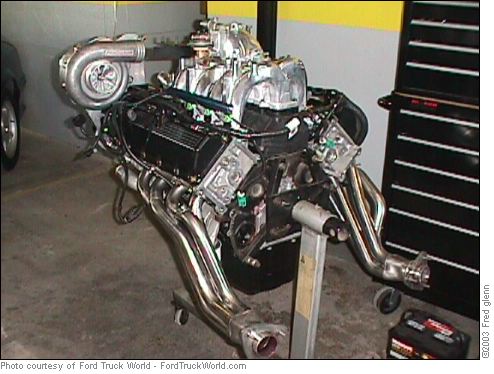 This is a true RENEGADE CLASS engine, with the ProCharger D-1SC mocked up!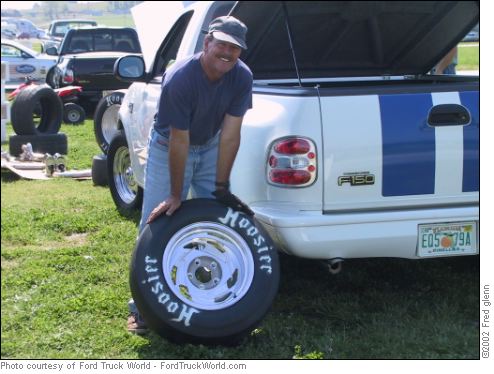 Traction? I don't think so... But they help!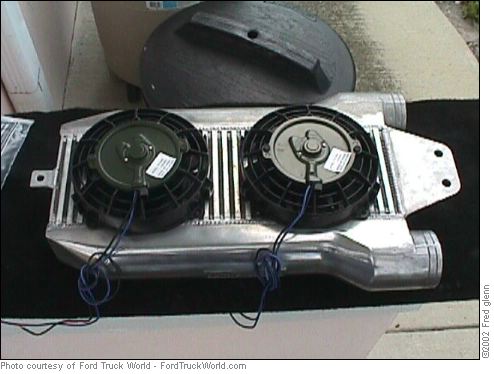 The 2-core intercooler and fans...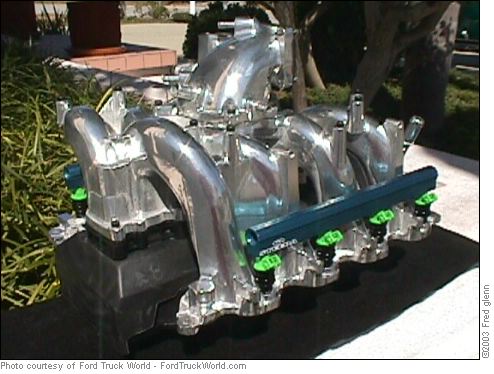 The ceramic coated intake, billet rails, and 42# injectors!
A HEALTHY DOSE OF NITROUS OXIDE!!!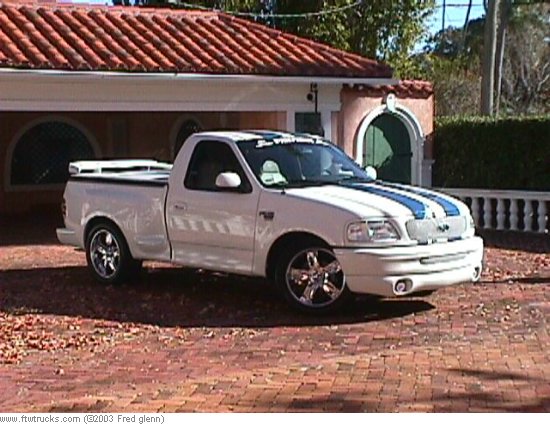 The latest image of the sweet body work!
Here is a link to the latest on this project... The HARDware!
http://fordtruckworld.tenmagazines.com/ew/mygallery.asp?id=6079