PROJECT TENDERIZER!!
It didn't work out to be a sleeper after all...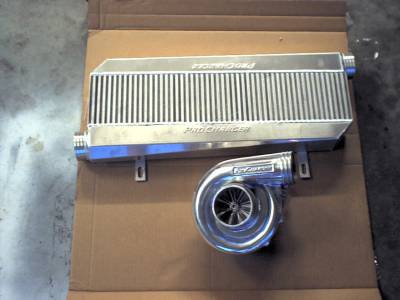 The FIRST ProCharger (D-1SC) and a 3-core sheet metal intercooler )on an F-150)!!!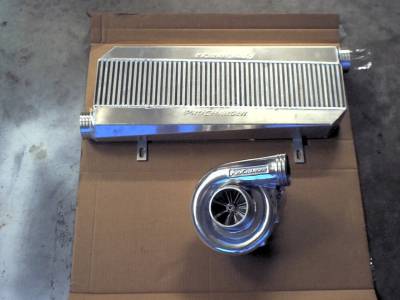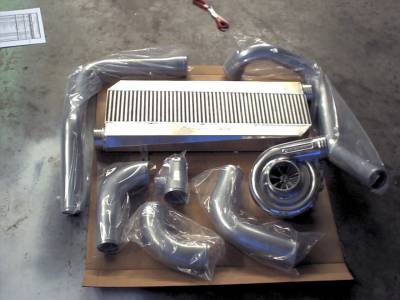 The 3-core intercooler SYSTEM. (+ or -)...
The spacers ATI constructed to OUR specs saved us a LOT of time, and made the installation painless.
Mad's stud kit eliminates this issue, and is HIGHLY recommended. See it at www.got-pressure.com forums!!!!
Pulley alignment is now PERFECT the first time.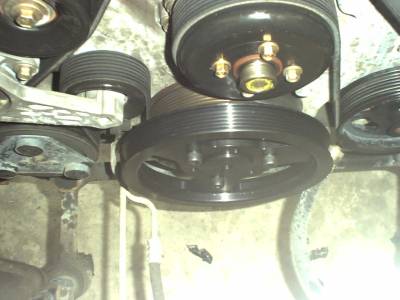 Mad Ferrari's latest masterpiece of engineering. It is reversible for the 4.6/5.4.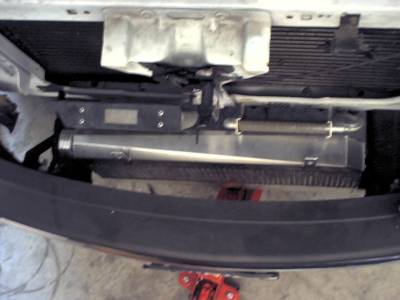 Intercooler mockup...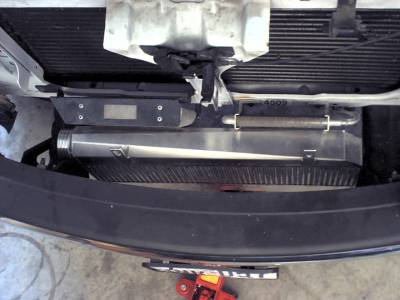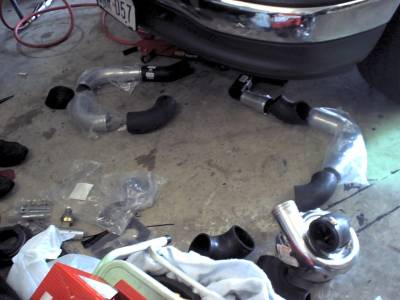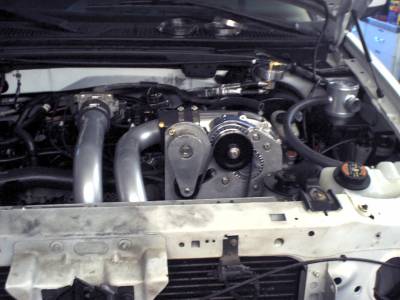 The mounted D-1SC, near completion the following day.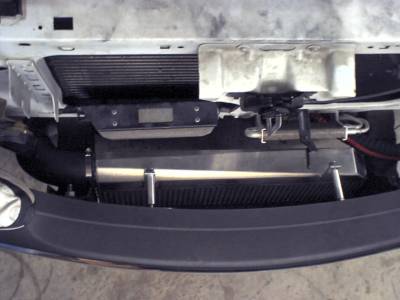 The intercooler final resting place (No you can't have a larger image).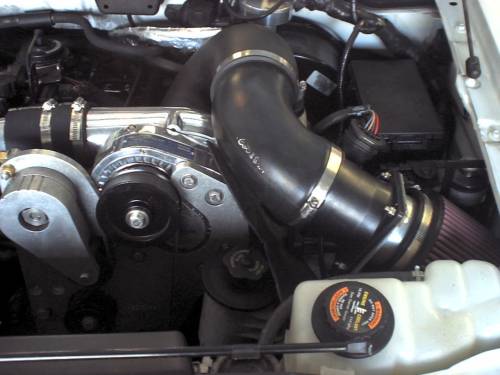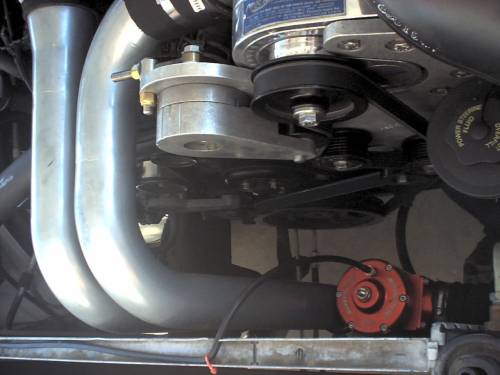 Required at 15 PSI and good for 1100 HP... HEH!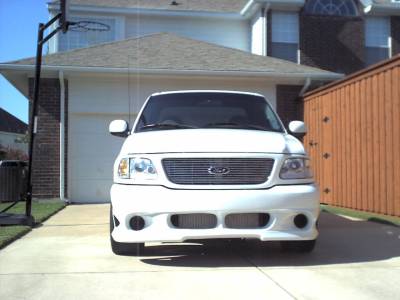 We are doing the drop this weekend. Just got the drop and traction controls...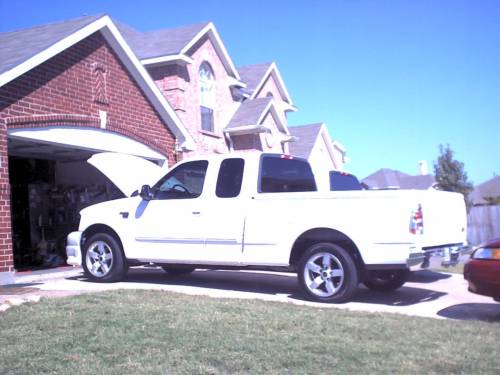 9/26/03 Installation complete.
This was the latest... AFTER I PUT the first 35 miles on it...
Initial driving impressions are wicked.
UPDATE-
The time was taken, and the reflash went FLAWLESSLY. Dom did an excellent job and (DE)tuned the curves that produce these graphs.
That is 376... Enclosed below. We saw 380 HP and 430 FT/LBS at 12 PSI. Charge temp was 92 degrees at WOT and I never saw it fluctuate. Ambient temp was 87-90 degrees. Probably on the cooler side. 100 degrees is considered optimal. 12 PSI. NO WATER INJECTION. this was the first dyno I actually stood back on!!!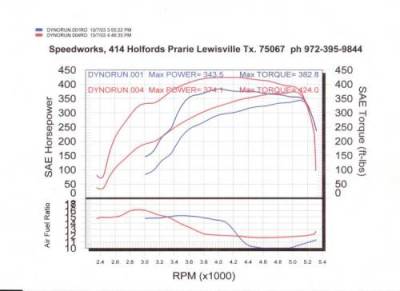 This dyno graph depicts a slow roll into WOT with the stock engine installed, and does NOT reflect the actual powerband in the lower RPM ranges. We were concerned with longevity and the A/F numbers seen in the lower graph.

In addition, we did not want to reveal the TRUE off-idle potential of this compressor and intercooler system. You will be TENDERIZED, OFF-IDLE!

With the Renegade engine installed, we could tune aggressively. On pump gas (93 octane) the LATEST DYNO REVEALED 480 HP and 528 FT/LBS at the wheels at 15 PSI! New kills include a Z06. We now have a 19 PSI pulley installed. More to come!