Got-Boost?!
How about a ProCharger for that 2004 F-150 5.4 L 3-valve engine!


This is one of the ORIGINAL prototypes ProCharger built for the 2004 S.E.M.A. show. Special thanks to Chet for allowing us rights to the images. This is his trucks new home...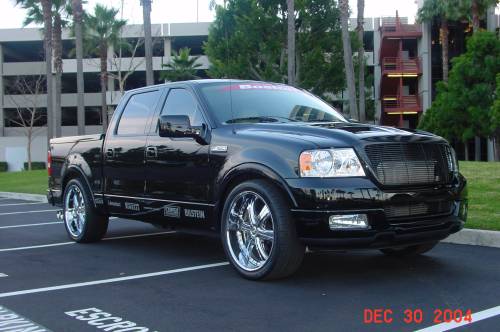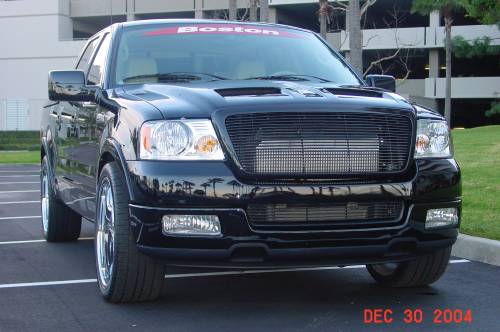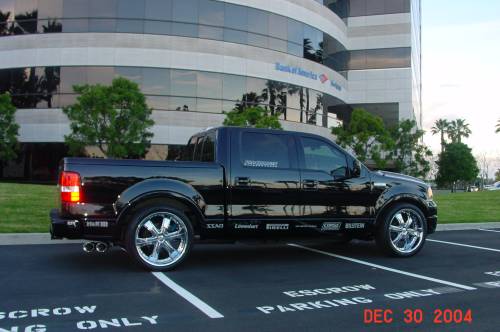 Always the innovators... ProCharger is about to release the new '04 F-150 supercharger kits. P-1S and D-1SC options will be available, as well as polished components. The 3-core intercooler is now standard, and as you can see, mounts behind the grille on the '04 systems. Charge temps are proven to be at ambient temperature under FULL boost!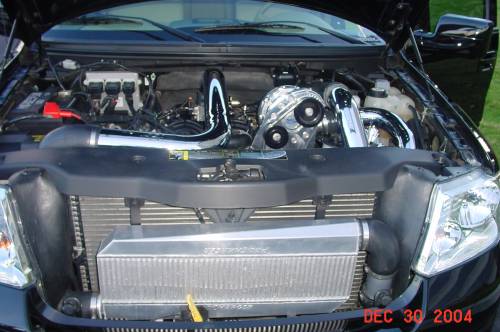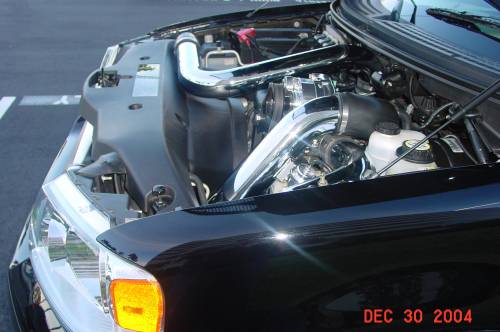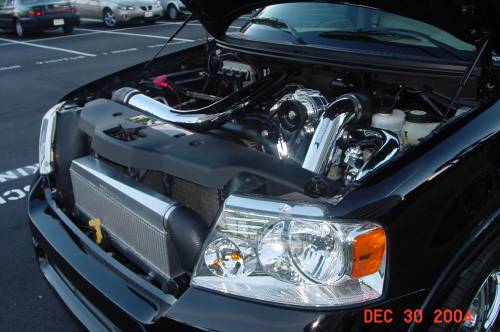 As you can see, the 2004 F-150 has some very nice lines. The body modifications and hood certainly compliment this already beautiful truck, and we have a personal affinity for Gray and Black, definitely a good choice in our opinion!
The ProCharger is the final touch to this winning combination, and these kits will be in production and shipping very soon!

Compared to the systems offered on the '97-'03 F-150s, this system does NOT use an FMU or inline fuel pump. You get a 3-core sheet metal (Aluminum) intercooler STANDARD, and included in the kit is a complete set of larger fuel injectors and a programmer to calibrate (Re-burn) the PCM for the fuel demands of the supercharger. Cost is expected to be very near the earlier model systems, which is very near $4000 with the 3-core intercooler upgrade.
Contact us for pricing and availability!!!

SPONSORS:
Boston Acoustics - Sandy Lirag, the MAIN man responsible for putting together the entire "SUPERCREWZER PROJECT" truck.
Dazz Motorsports - Joey Ortega
ProCharger - Cary Pangrac, Ryan Bosch, and Dorian Comeau... We love you guys (From all of us)!
Corsa Performance Exhaust - Paul Santiago
Body by Steve - Steve Tolentino
PSR Performance Group - Pat Soffe
H & R Suspensions
Bilstein
Lowenhart Wheels
Pirelli
Keystone Hoods