This one is one of the first ProCharged 5.0 L F-150s we have laid our eyes on.
This one was built and tuned by ProCharger themselves! And it makes 488 RWHP at only 7 PSI!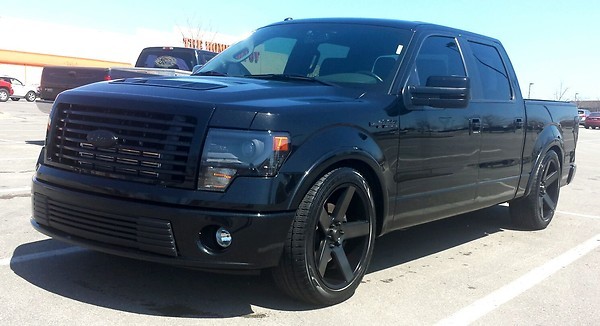 A beautiful blacked out S'CREW! 5.0 Equipped, and ProCharged!!!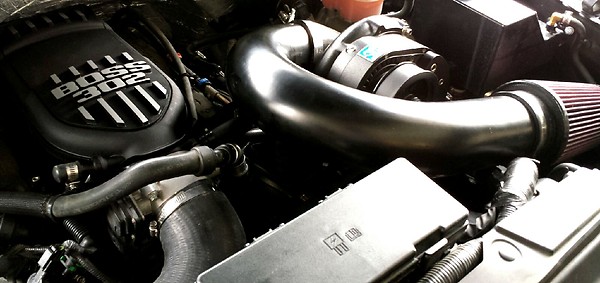 A closeup of the BOSS intake, and the BLACK finish on the ProCharger!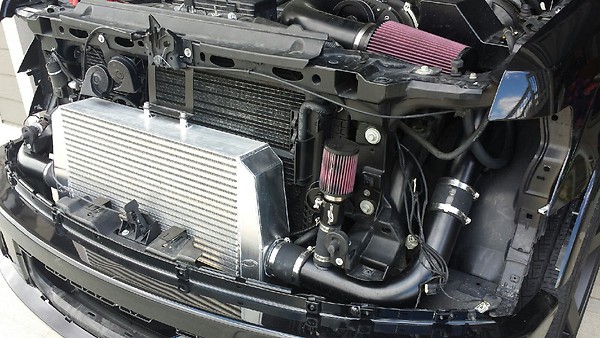 As you can see, ProCharger pulled out all the stops where the intercooler is concerned... ;)

View ProCharger animation here! The Ultimate Power Adder!
Retro Ford blue accents! Very nice!
Check it out! More to come when Neal hits the track.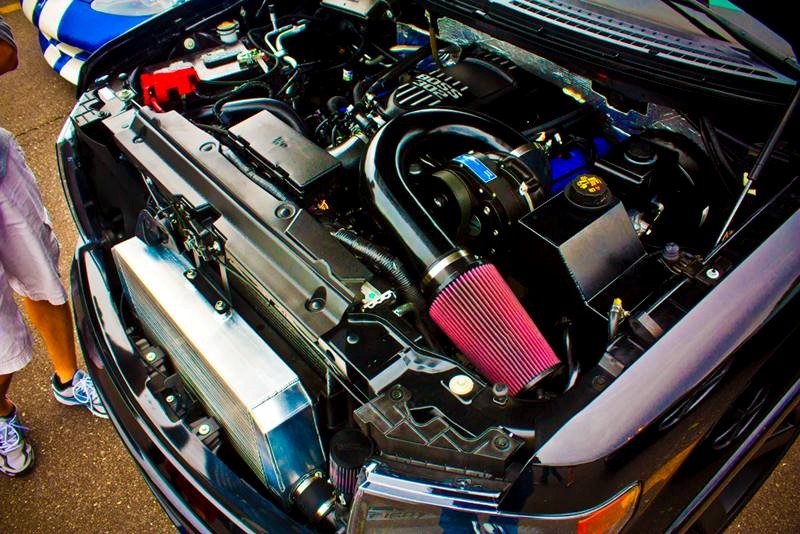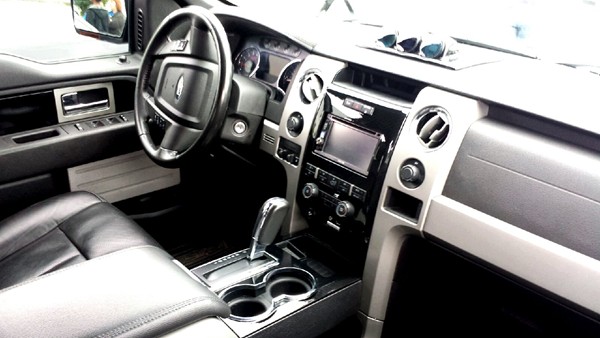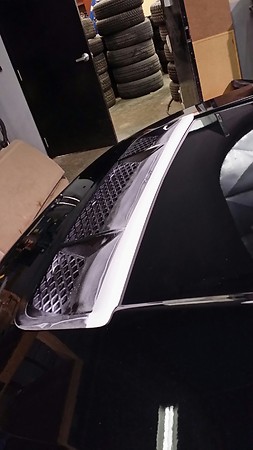 The GT 500 Heat Extractor. Cut in professionally, and looks awesome!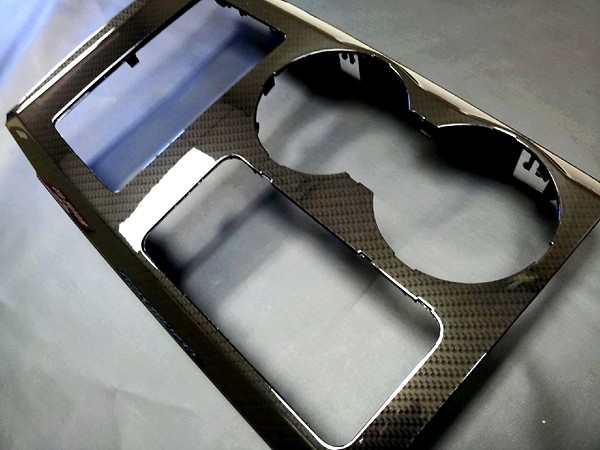 And CF trim was in order here. The finish was applied to the console cover as well as the pod below.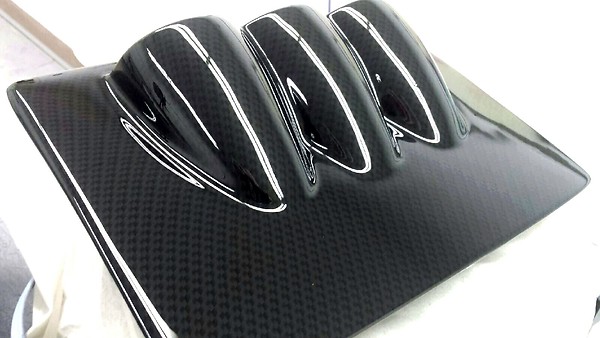 This piece was custom fabricated for the 2012 F-150, replacing the tray on the top of the dash. Perfect for monitoring the vitals on a blown engine!