Project Lost Soul!
One of the first PRODUCTION ProCharged 05 Mustang GTs, and YES, it screams!

About to go on stage!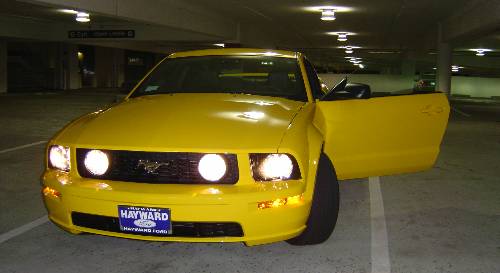 Well, maybe after work...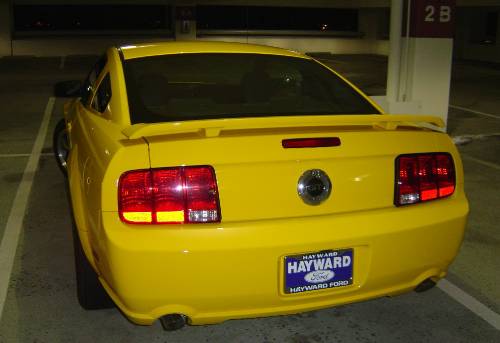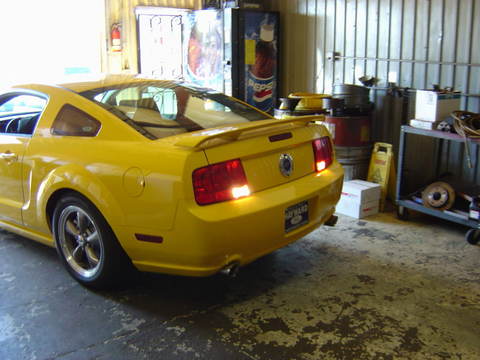 Now the FUN stuff!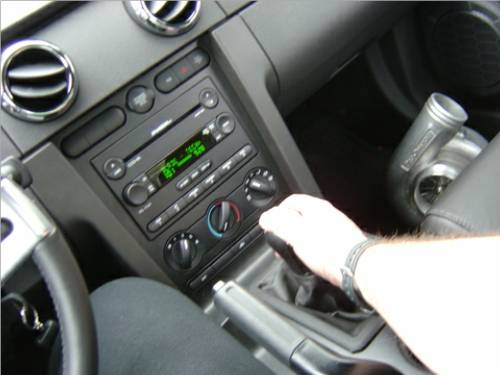 Looks like someone was getting ANXIOUS... Carrying his ProCharger around with him wherever he goes!
Now that is BRAND LOYALTY!
---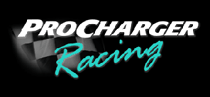 ---
An image of the system as installed on one of Prochargers Prototypes... This one shows the alternate cold air duct, but it is more restrictive, and is not recommended. We can duct cool air into the RACE inlet through the Carbon fiber heat extractor which will be installed (Seen in the image below).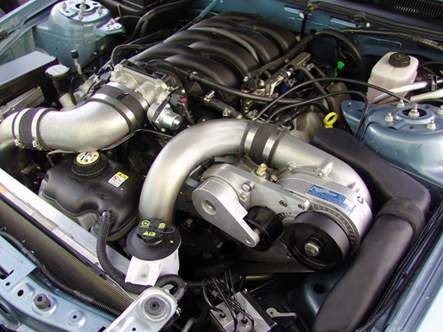 Cool air, but restrictive. The advantage of the RACE inlet is obvious. It also cleans up the engine compartment!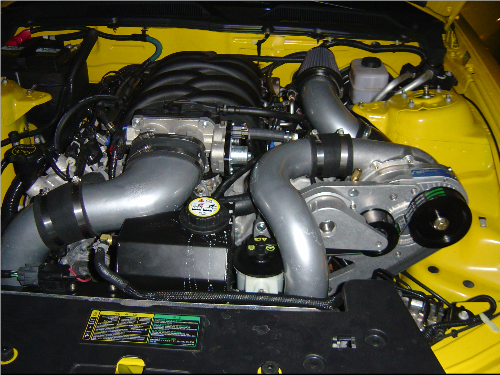 The air filter will be surrounded by a Carbon Fiber cold air box, sealed against this Carbon Fiber heat extractor... It is actually mounted next to the master cylinder. He plans to keep the CF finish to accent the Black paint. It will be mounted Asymmetrically (Driver side rear of the hood). A Yellow tint COULD be added to the final clear coat so you can see the weave pattern under the paint. If offers a very trick look and is very subtle. Details are to be determined.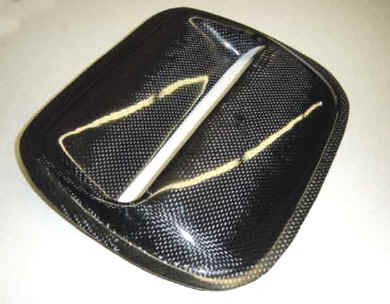 ---