Justin McCluske's supercharged Expedition!
This truck is not one we worked on, but because I love blown Expeditions and this truck is top quality, I added it to this site.
We are all about blown F-150s and Expeditions. So all credit on this build goes to Justin and his crew. Specific credits will be posted as we have them.
A strong performer, it is equipped with a Powerdyne supercharger and runs 14s in the 1/4 mile!
A beautiful truck. Lowered for aesthetics and handling, and plenty of power on tap! Obvious mods include a TRUE Carbon Fiber hood, and it is lowered perfectly. Then all chrome is blacked (Whited) out! Far from stock. Mods list will be added as I have more in this Powerdyne supercharged beast!

True HID. No doubt Justin will be able to see his way clear down the road!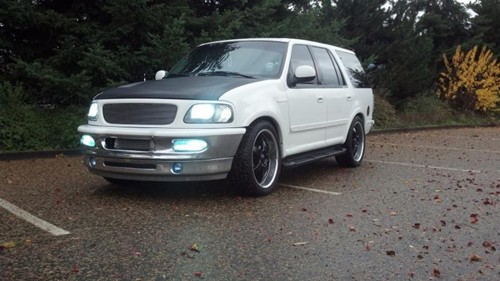 More than meets the eye, this Expedition is a specimen of professional quality work. From the supercharged engine to the supercharged stereo system, it's all in the details. This one is a show truck, with plenty of GO!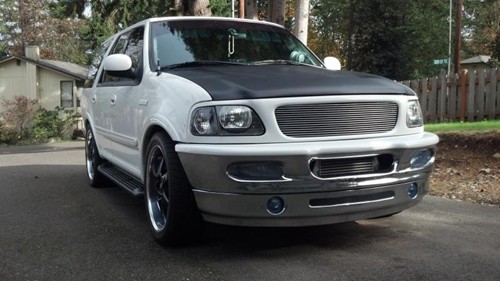 My personal favorite view of this truck, the slammed stance, the custom tail lamps, and billet fuel door build a very muscular look!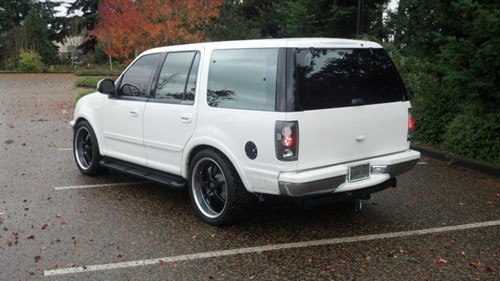 A beautiful touch. A true Carbon Fiber heat extractor hood. Perfect for keeping the engine bay cool!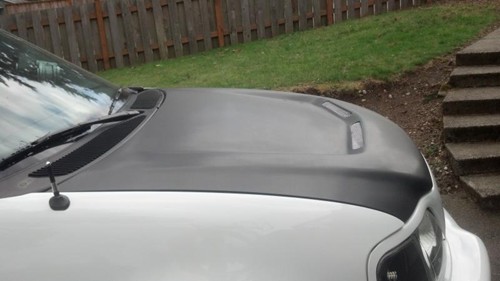 A full compliment of gauges, all top quality of course, monitor the engine's vital signs.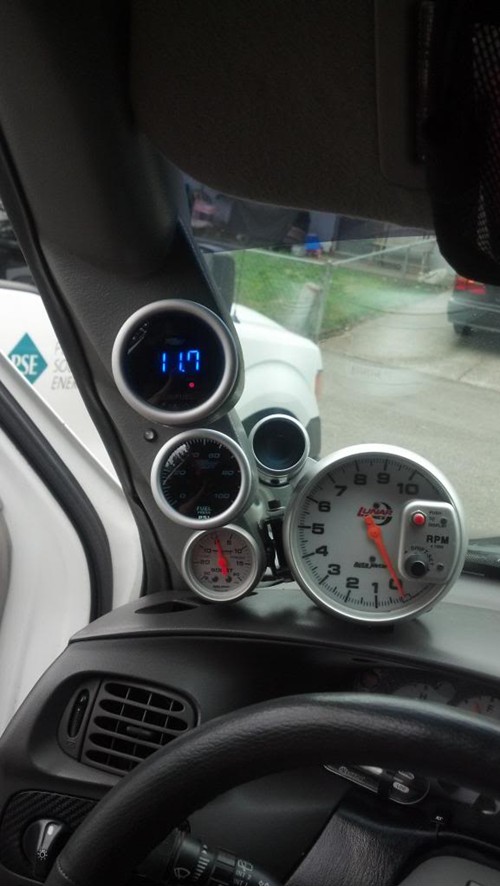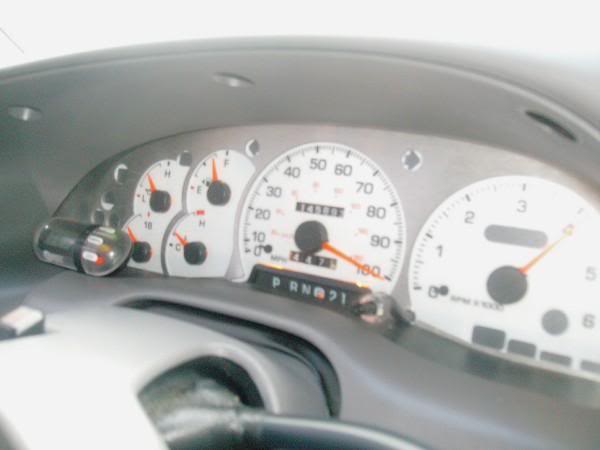 And the stereo. The quality of the mounting of the amp and crossover is excellent and worthy of notice here!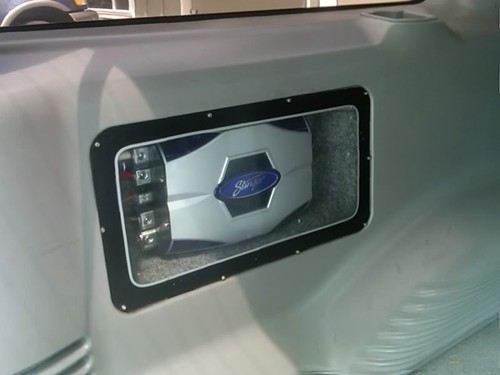 And the POWERplant. An intercooled Powerdyne adorns the engine compartment, and pushes this truck down the 1/4 mile in 14 seconds. Stock? It probably ran high 16s to low 17s (Speculation of course). These trucks are heavy!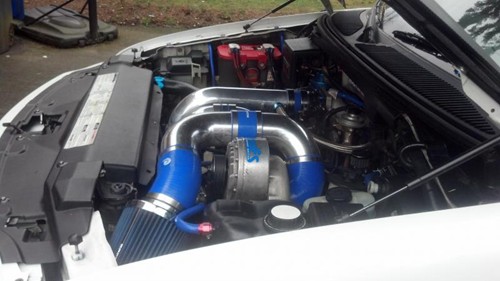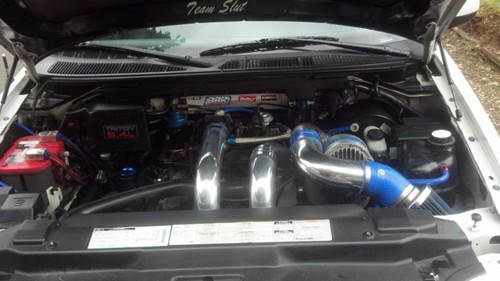 Like I said... More than meets the eye!

Modifications - A direct quote from Justin himself...

A 1997 4x4 Expedition. Equipped with the Triton 5.4 engine.

130k miles on the Odometer. (Low miles by the KBB standard).

Interior is in perfect shape with grey leather throughout. Windows tinted at 15%

9 PSI Powerdyne Supercharger installed.
Intercooled w fan mounted on the intercooler.
Methanol injected for cooler intake charge and more power.
Electric engine cooling fans.
BBK headers.
3" Borla exhaust.
Lowered 8" on all 4 corners.
Custom front lower valance.
True CF heat extractor hood.
Black lightning headlights & marker lights.
True HID headlights and fog lights.
LED bulbs in cluster changing from green to blue.
Boss 22" wheels.
Cross drilled and slotted rotors.
Shaved rear hatch for a very clean look!
Shaved roof rack, also for a very clean look1
All Eddie Bauer installed and painted to match body color.

And the sound system. A category all it's own...

Pioneer 7" stereo.
Soundstream 15" sub.
Soundstream 500 amp.
Soundstream 404 amp.
All midrange and tweeters are MBQuartz brand.
Red top Optima batteries.
Triple "A" pillar gauge pod.



I have also painted body panels underneath and lifted the bumper to get rid of the gap between the grill and bumper.