DEATHRIDE!
Owned and built by Kenneth Paschall.
A 12-second Kenne Bell powered Supercrew!
And damn, is it nice in pristine Harley Davidson trim!

I thought the best place to start on this one is to show just how wicked this sleeper actually is. So you get a body shot, and then I will take you straight to the track!
Deathride, in all it's glory... Ready for the track!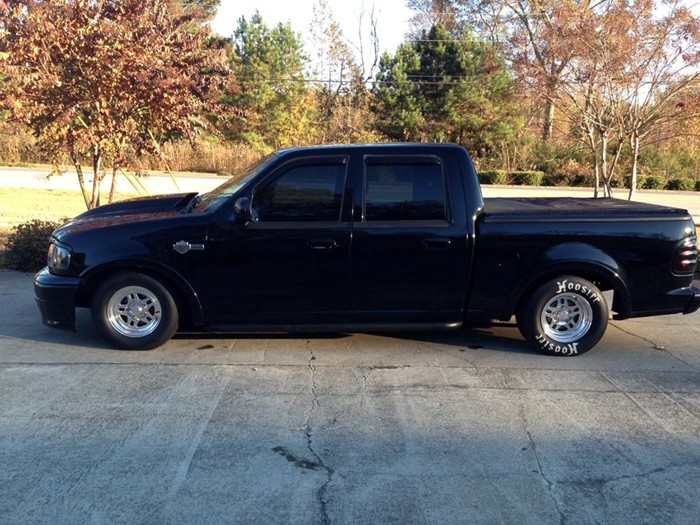 Street trim... Subtle and sweet!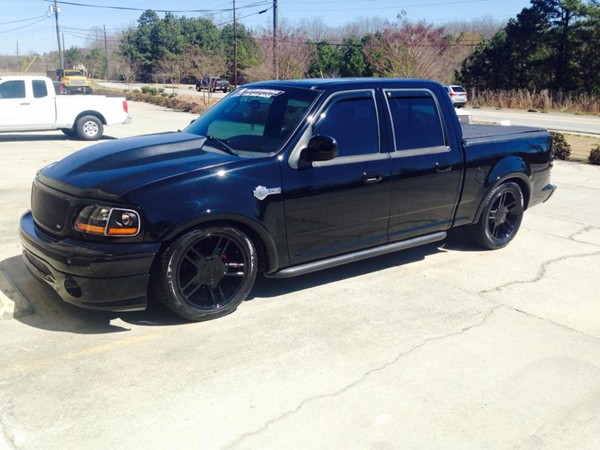 I love this 3/4 view!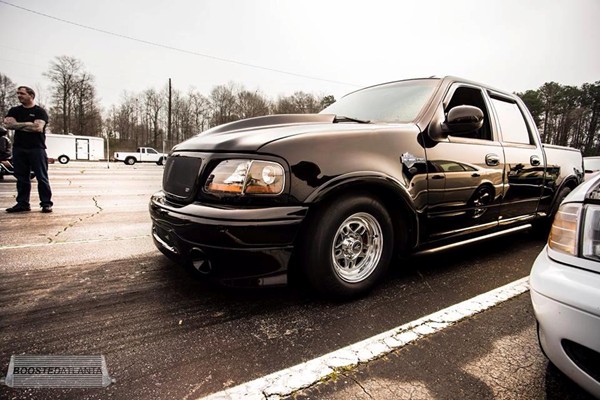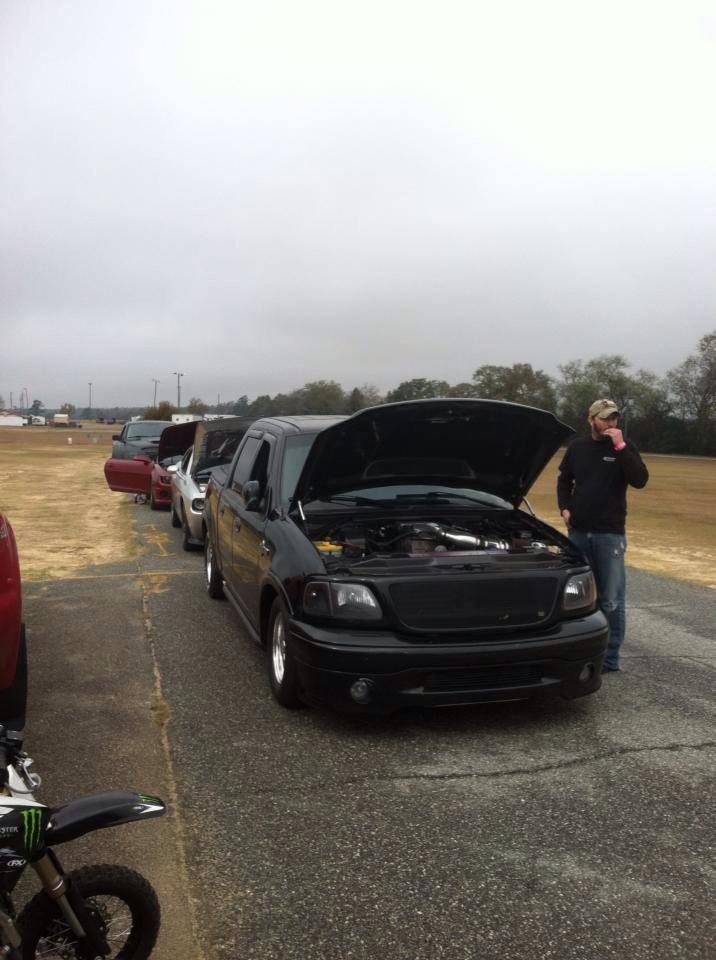 Now to the track, and then to see why this thing blasts down the track in 12 seconds!
The stock 5.4 L supercharged engine!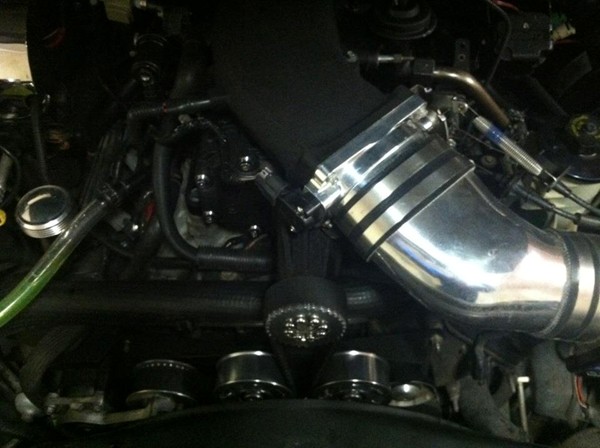 The Kenne Bell equipped 5.4 L engine!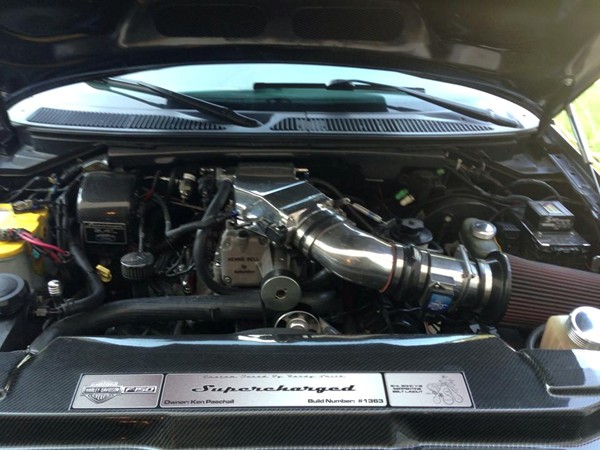 The view MOST see...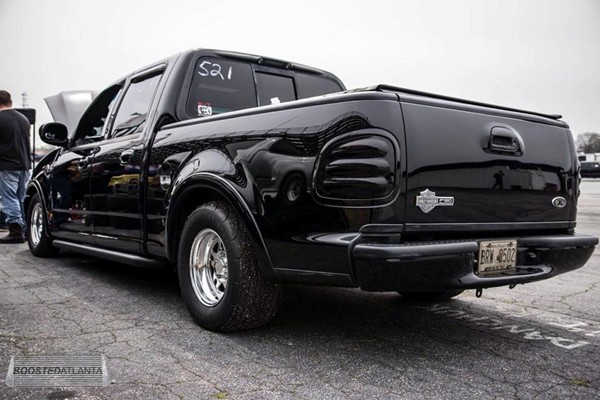 A necessary EVIL... But still no real clue this truck is FAST!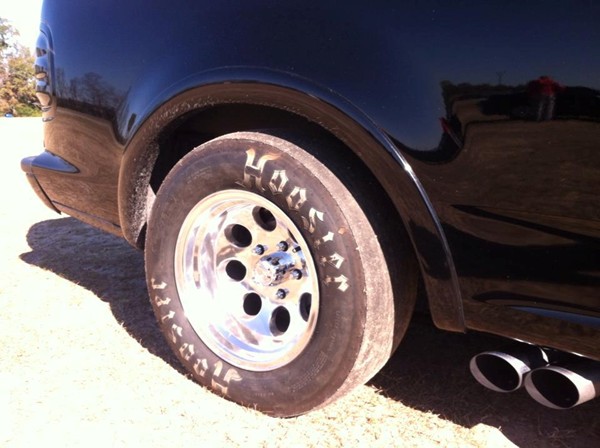 Disclaimer *I did not name this truck "Deathride", IT EARNED IT!* LOL!
Here's the overview...
Supercharged 2002 Harley Davidson #1363 146k miles
Here's the MODS list......
Stock 5.4 (No internal mods). 2.3 Kenne Bell w/ 3.25 pulley and 6# lower pulley.
JLP Powerflow plenum. SCT BA 2400 MAF. Metco idler bracket. C&L Intake Accufab single blade throttle body. Trick performance intercooler tank. Jabsco intercooler pump with 3/4 ID intercooler lines. Fluidine heat exchanger. 60# injectors. Dual Walbro 255 fuel pumps. Built transmission with a 2400 RPM stall speed. Stifflers long bars. JLP Comp-R exhaust. Flex a Form fiberglass leaf springs. DJM lower control arms. JDM drag springs. QA1 18 way adjustable shocks. AIS Methanol injection. 4:10 gears Trutrac locker.
15" Bogart D10s for the track.
Tuned by Randy Smith
And a laundry list of other cosmetic and interior mods... Including Corbeau racing seats and a full compliment of gauges!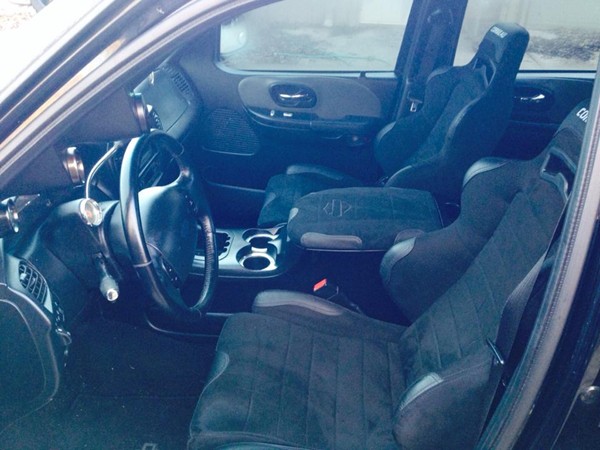 Soon to be fully built!
Best time to date is a 12.08@114 on drag radials!
We did not build this truck. We were simply so impressed we wanted to show the world.