01 GT F-150
This project will be a normally aspirated street/strip machine.
To be honest, a supercharger MAY be in the works, but this is as yet undecided!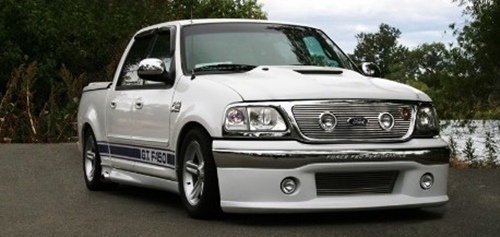 The latest image, with a few NEW appearance mods...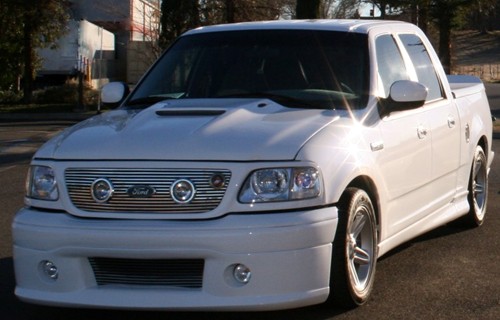 As you can see, the truck has been de-chromed and the side stripes have been removed. Notice the mirrors, bumpers, and grille have been painted body color.
This offers a much cleaner, monochrome effect! Very clean for sure! A more menacing look! This one really commands attention, while remaining conservative and subtle!
More images will follow, and will mark the progress of this build.
Blown or normally aspirated? To be determined.