CONTACT US !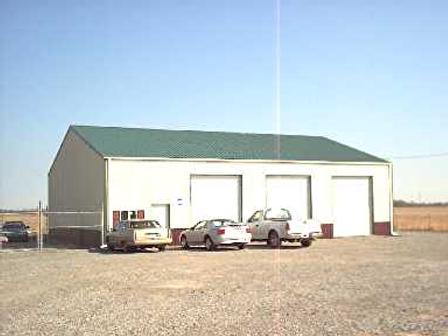 This is our shop located North of Tulsa. It is owned by a close friend of mine. We lease it by appointment only, which is how we schedule our installations anyway. If you are closer to Dallas, we have a shop to work at there too. But the majority of our installations are performed on YOUR location. We come to you.
ON SITE. REMOTELY.
So installations coming to us will be scheduled based on customer location and we will dictate whether we work in Dallas or in Tulsa.
We will come to you. If you have a good set of hand tools, we can do the installation of a complete supercharger system at your own location. And our pricing is so low, you can fly one of us to you, pay for room and board, and get your system professionally installed at a price cheaper than any other competitor. If you are local, my Expedition is a rolling shop full of tools.
Installation is performed on a FLAT RATE BASIS. Our hourly rate is $100 per hour.
Positive displacement types (Whipple, Magnacharger, Kenne Bell) are charged at 15 hours, as most require the removal and replacement of the intake manifold and include installing a liquid to air intercooler system (Pump, reservoir, wiring and hoses).
Centrifugal (ProCharger, Paxton, Vortech, and the O2 Force XB-1A) superchargers are charged at 10 hours, as most of these systems are installed on the front of the engine and use air to air intercoolers.
In the event we take longer than specified, we will charge no more than the time quoted by the FLAT RATE posted above. But if we do it in less than the time specified, the same quote holds true. This is the way dealerships prevent technicans from gouging you and charging more than the job requires. Note- Installing spark plugs and other supporting modifications are NOT included in the system installation rate, and will require an upcharge.
And you can rest assured your installation will be performed by a former Ford, GM, and MOPAR dealership tech, with 15 YEARS of solid and dedicated supercharger, turbocharger, and Nitrous Oxide systems experience. Specializing in F-150s, we have experience with the entire product lines and our warranty is valid no matter what car or truck we install the system on.
This warranty does NOT include Nitrous Oxide systems of any brand.
I hold two Automotive Technology degrees, an ASE Master Technician Certification, and Advanced Electronics Certifications in FORD, GM, and MOPAR. In addition, I have certified as the 5th best technician in the state of Oklahoma, in the Plymouth/AAA Troubleshooting contest. You are in good hands.
CREDENTIALS - FORD, GM, and MOPAR, from 1985 to present.
We also offer a LIFETIME LABOR WARRANTY on systems we install. This means IF a component fails, and the manufacturer will warrant replacement, we will install the new part for no charge for as long as you own the system. Not many aftermarket installers are factory certified. Some may hold ASE Certifications, however, this is rare.

Derek Byford (AKA Crash!)
Superchargers, Turbochargers, N2O, Advanced Optics, Electronics, and Manual Transmissions
CERTIFICATIONS and DEGREES- CLICK HERE!
918-899-7242
Mark Lancaster (AKA Pilot)
Turbochargers, N2O, Imports, Tuning, Custom engines, and Electronic Automatic Transmissions
Contact Crash FIRST, Mark is contacted by referral ONLY. Mark at "TLTCI" works with "Trixters Racing LLC" by contract only.
Craig Robinson (AKA Black Ice)
Carburetors, Roots types Superchargers, Electronics, and Hydraulic Automatic Transmissions
918-636-2778

Please send all pricing, sales, support, upgrade, and warranty related e-mail inquiries to trixtersracingllc@yahoo.com . We offer personalized service and will be here from inquiry to install to upgrade to tuning, and support LONG AFTER THE SALE.
We will respond within 24 hours if at all possible. PLEASE CALL CRASH FIRST for an immediate response!

YOU KNEW THERE WOULD BE ONE HERE SOMEWHERE, RIGHT?